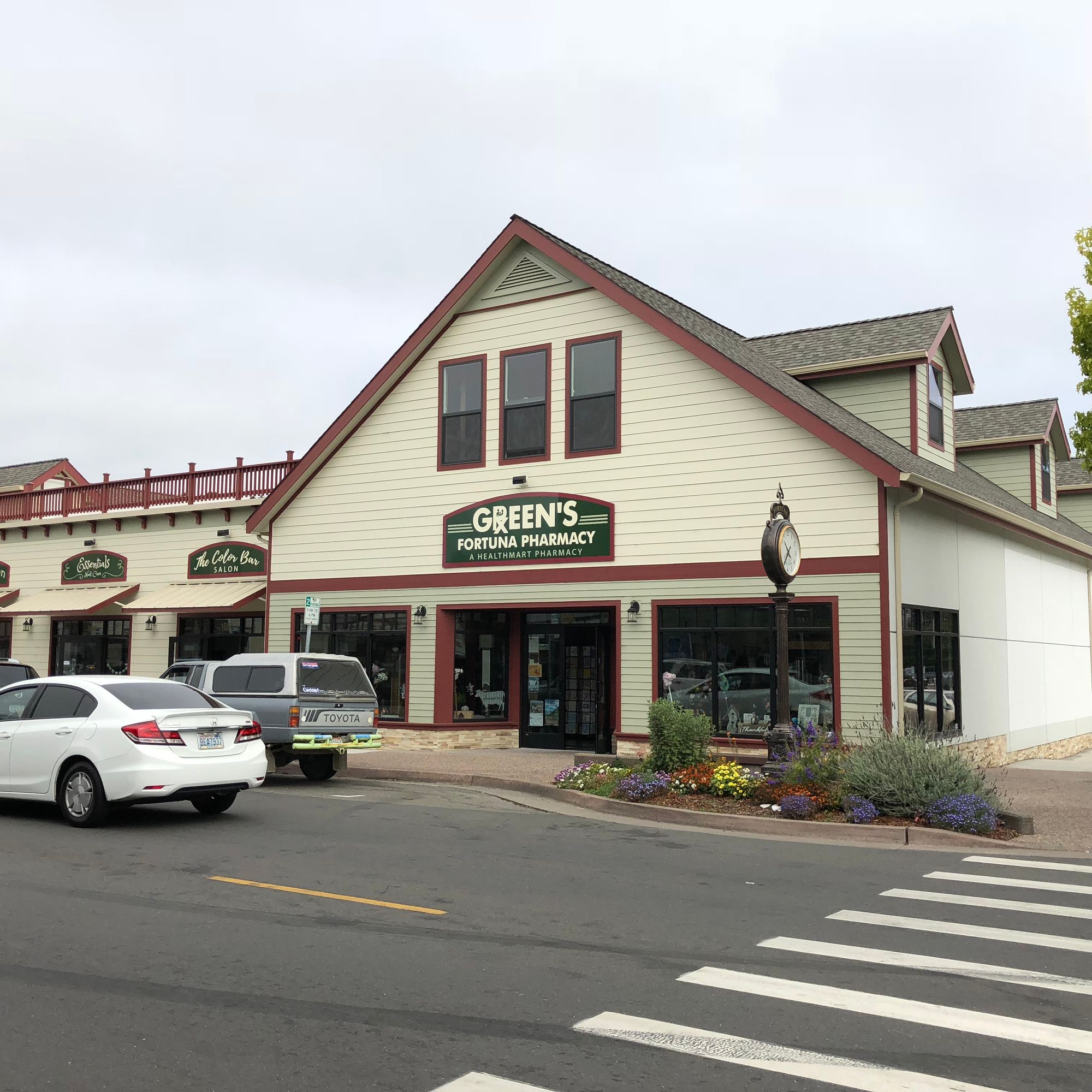 About Us
Our Green's Pharmacy building was originally constructed in 1876 and for years housed the Star Hotel (you can see it in many of Fortuna's historic photos). When the old Star Hotel closed, it became the site of various businesses, including a liquor store, variety store, shoe store, barber shop, and even the popular Newell Cake and Ice Cream Parlor.
We commissioned Helen and Heather Rust in 1997 to create the mural you now see on our north wall. We wanted to create an intriguing point of interest for downtown and asked Helen and Heather to craft a small town main street scene—with a drugstore of course—with an old-time feel of a younger Fortuna.
In 1999 we purchased this historic building from the Lauffenburgers. We're proud to own a little piece of Fortuna history.
At Green's Pharmacy we are constantly finding ways to better serve our community. In December 2006, we upgraded our robotic system with a new state-of-the-art Parata Robotic Dispensing System that helps us ensure our customers' well being while providing the best service in town. In addition to pinpoint accuracy, this new unit has a higher capacity than the previous system, allowing us to keep up with a growing prescription business while serving our customers in a timely fashion. This system also allows us more time to spend answering our customers' questions and consulting with our patrons.
We are proud to have Fortuna's Centennial Clock right outside of our doors. Installed in February of 2007, it serves as a reminder that Fortuna is proud of its history while it looks forward to the future.